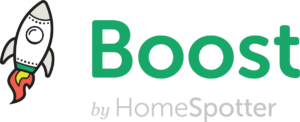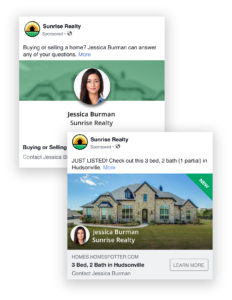 We have liftoff!
Power Your Business with Boost's easy targeted ads you can launch right from Pinergy.
Boost automates real estate advertising campaigns for agent promotions and new or sold listings, open houses, price changes, and more. You can advertise on Nextdoor and thousands of news sites like NYTimes and CNN, not to mention home sites like HGTV and Realtor.com and social media sites like Instagram and Facebook. Boost is accessible via Pinergy's Home, Tools, and Listings. The ads are gorgeous, smart, and powered by the industry's best targeting that ensures the right audience sees the ads. Follow the ad campaign as awareness builds with real-time updates in your Boost dashboard or email summaries.
Impress your sellers and generate more leads, without lifting a finger. Boost takes care of all that while you concentrate on making deals happen and creating satisfied customers.
How it works:
As key events are detected, Boost automatically generates ad campaigns using your rules.
Boost contacts you for review via email or text: you retain editorial control over images and ad copy.
Ads are placed on news and social media. Traffic is sent to your website or Boost's lead page.
Ads reach their audience via Boost's sophisticated algorithm.
Track engagement for ad campaigns with your Boost dashboard.
MLS PIN customers get special pricing on Boost ads!
Boost Resources
To get started, check out the videos and flyers below.